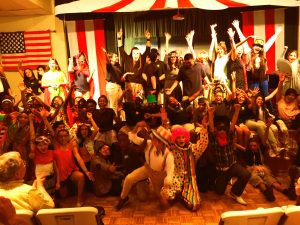 Here you see Imago Dei's highly disciplined cast's final curtain call for "Circus Sonora".
People loved the show so much we will do an encore performance in the fall.
Four weeks before the performance the show did not exist.
Elapse time from first read through to performance? 3 weeks.
How?
Here's the secret.