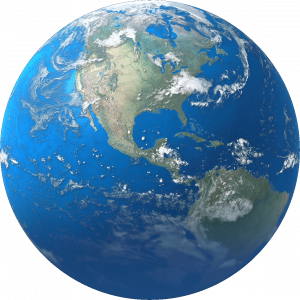 In ancient Africa, there was no word for music or dance or art. Art was life. Life was art. Music was as necessary as water.
The idea of music as special event is a European phenomenon.
The notion of using music as noise filter, customer calmer, or mall /elevator diversion is 100% United Statesian.
SO WHAT, DR. FACTOID?
On annual budget cutting day in schools and churches, music leads the guillotine line.
Seems like the easiest weight to toss overboard. Right?
Last Thursday, a student of mine said, "Music is stupid. Who needs it?"
I asked about video games.
"I do mute most of the time anyways [sic]. Parents're wimps. Can't take it."
"And," I added, "that way your parents are not real sure what you're playing."
"See? Like I say – Not having music has extreme bennies!"
They're so cute when they're young … until they're not.
NOT EVERYONE AGREES
Without music, life would be a mistake. (German philosopher, Friedrich Nietzsche)

Music was my refuge. I could crawl into the space between the notes and curl my back to loneliness. (Poet, Maya Angelou)

Where words fail, music speaks. (writer, Hans Christian Anderson)
Throughout global history, every known culture realizes and utilizes the mystery of music.
There are no exceptions.
Every religion uses some form of music for its practice.
No exceptions.
A LIGHT TO WHICH ALL ARE DRAWN
In times of great anguish and great joy, we turn to music.
When words are not enough, music can be.
I have used it to divert the attention of a raging Autistic student and capture the attention of my raving Alzheimer's patient mother.
Doubting its power is like doubting gravity's pull.
PROTECTING OUR MOTHER
Environmentalists fight to protect our vital resources from corruption and pollution. Why?
In order to ensure that there is a future for inhabitants of our island home.
Who protects our mother, the arts?
ARTISTS
and thankfully others who appreciate the lifesaving force all art – including music – is.
So remember, when Guillotine Day rolls around, fight to preserve the language which needs no words to rejoice.
Cultivate food which feeds the soul – a crop that reaps more than was sown.
Stand in support of the only academic subject that includes all others (Music = science, math, language arts, visual arts, history, communication skills and health).
Defend the source of calm in the storm
… of peace in war,
… of heaven in hell.
WHO NEEDS MUSIC?
We do.
THE WEEKLY WORD this week is part 1 of a two part series on Non-Traditional Worship. Check it out.